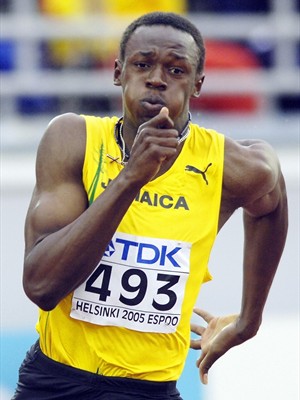 LONDON (AP) — Britain's sports minister offered to help resolve the tax issues that have caused Olympic champion Usain Bolt to withdraw from the Crystal Palace Diamond League meet.
Bolt announced on Monday he would not compete at the August 13-14 event because his earnings in London would be greatly diminished after taxes.

Sports Minister Hugh Robertson told the BBC he'll see what he can do, but said "three weeks doesn't give us a whole lot of time to organize a tax concession."

The British finance ministry has already exempted visiting soccer players from local tax laws to ensure the Champions League final can be staged at Wembley Stadium next year.